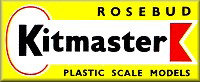 Kitmaster Model Railways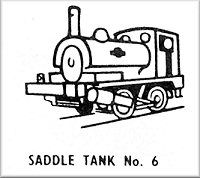 Saddle Tank No. 6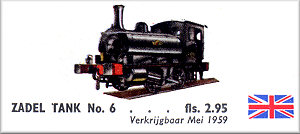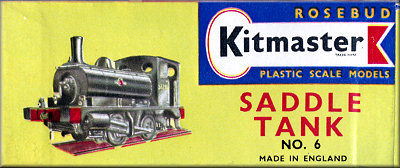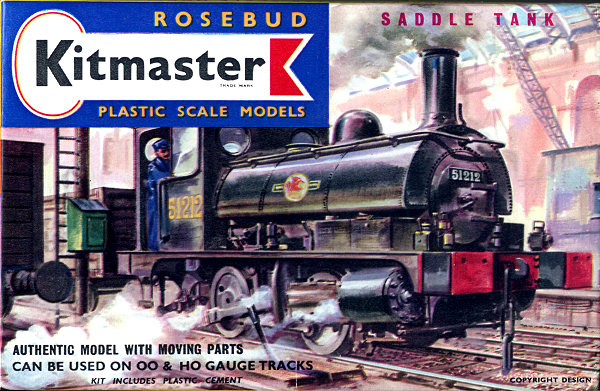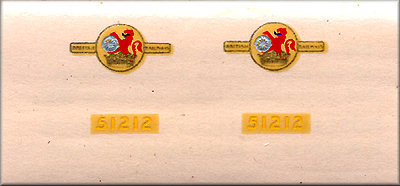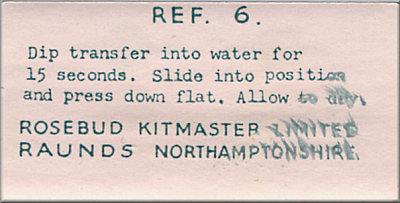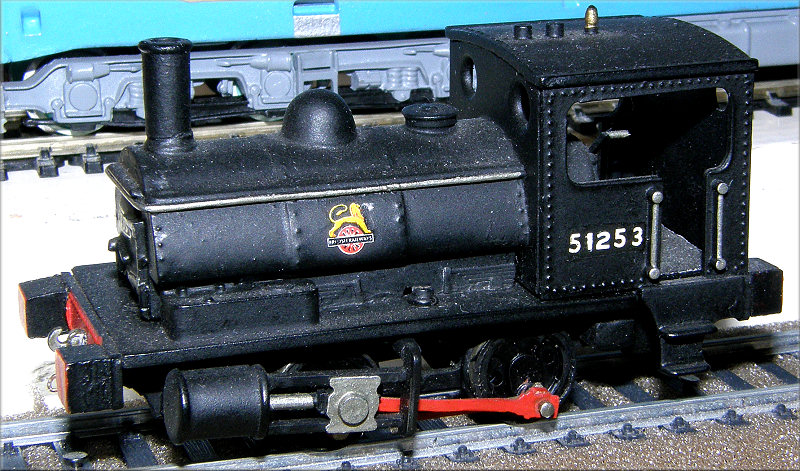 Marcus Archer's model with modified buffers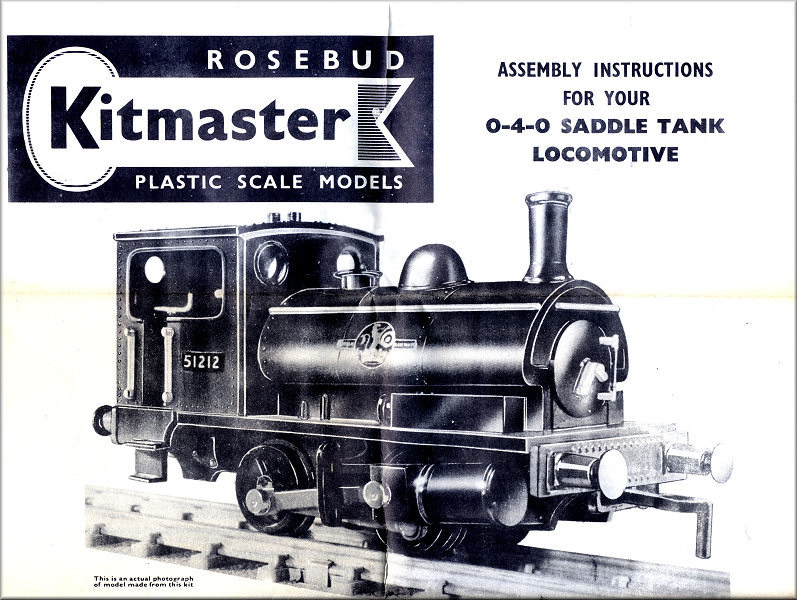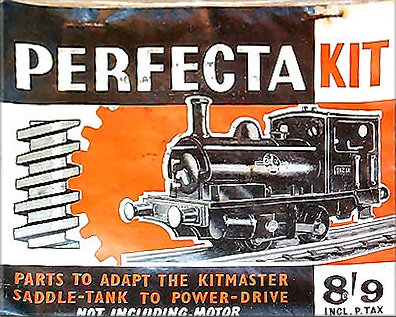 A Perfecta Motorising Kit was available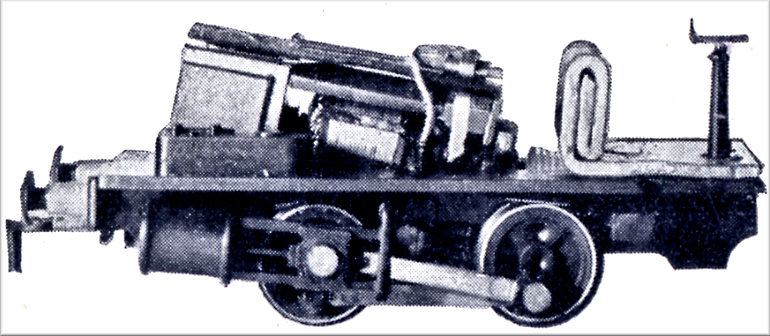 What Type of Buffers did the Model have?
1960 Catalogue Images 1961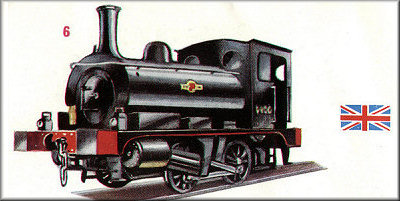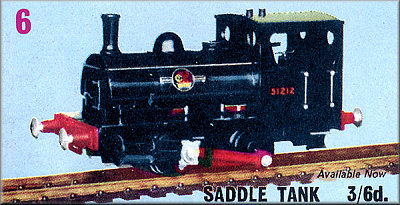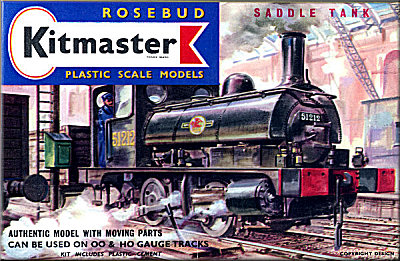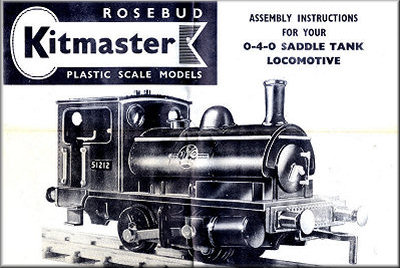 Although the Box illustration and the first two Catalogues showed the Model with 'Dumb' buffers, the Instructions and the 1961 Catalogue, as well as the press photographs, showed the model with 'Sprung' buffers.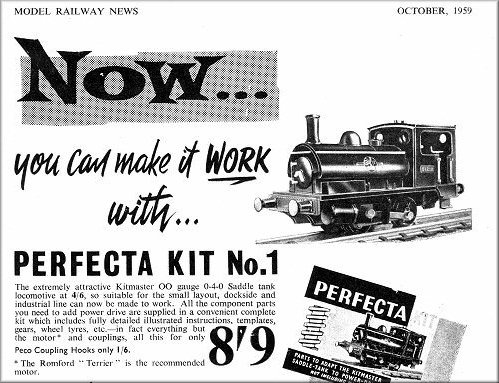 The Kit Buffer Beam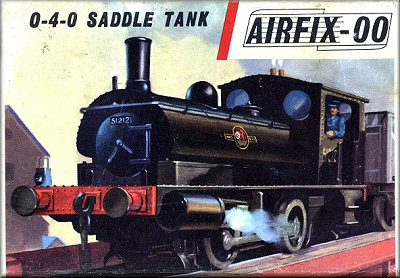 The later Airfix release of the Kitmaster model had the correct box illustration.