Kitmaster Model Railways
Kit Instructions
Nabisco Promotion Kits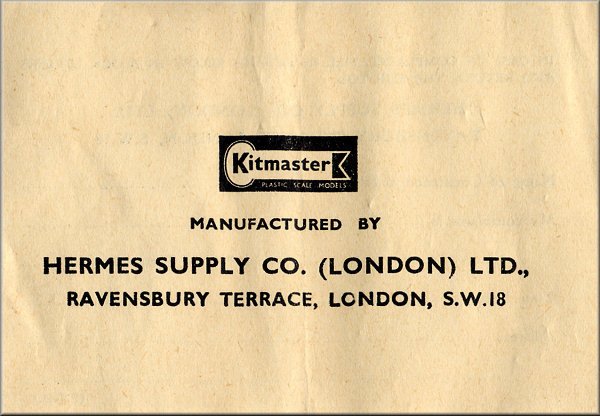 Missing pieces slip. They were not manufacturing the kits but using up surplus Kitmaster stock.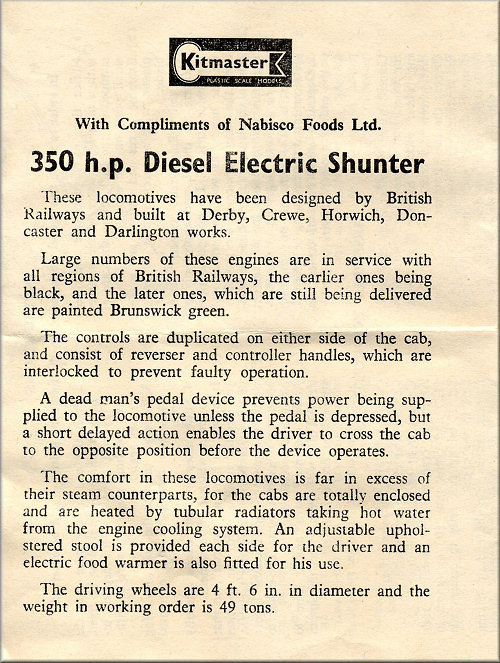 Part of the instruction sheet for Diesel Electric Shunter. The Kitmaster Logo has had the name 'Rosebud' removed.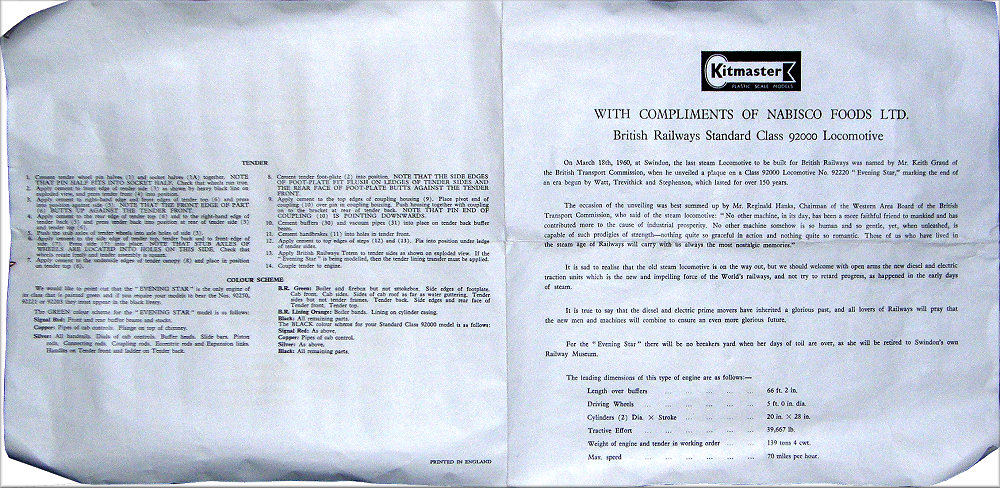 Full double sided instruction sheet for the BR Standard Class 92000 Locomotive Kit.
Size 20in. by 10in. This was a new sheet not a copy of the original Kitmaster one. It is very similar to the Airfix kit instruction sheet of that period and it is thought it was prepared by them.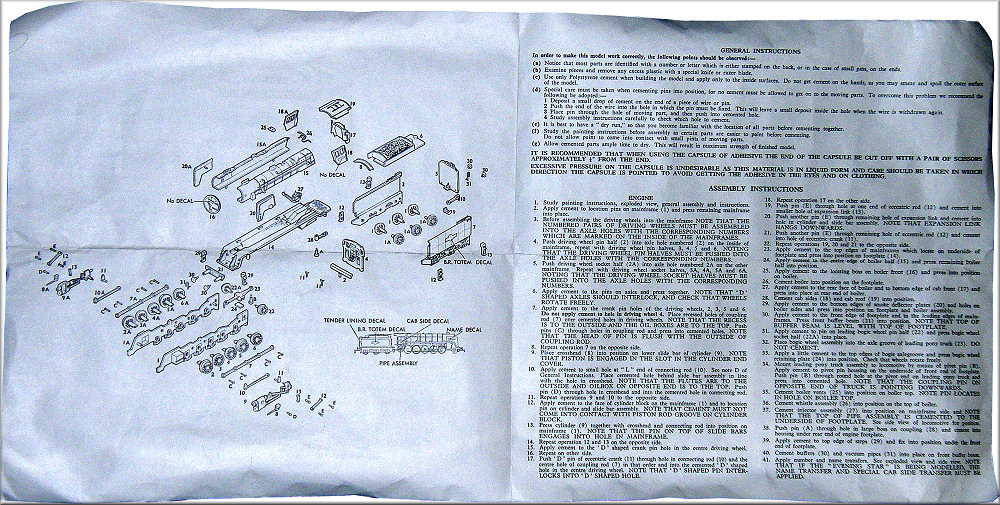 Please click on images below for the full size picture




Details of the Nabisco Deltic release


For more information on the Nabisco Range