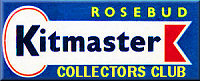 Kitmaster Model Railways
Kitmaster Collectors Club
Signal is the Journal of the Kitmaster Collectors Club it contains historical information, diary dates, the sales list and articles from readers about their kits and collections.
No. 25 is the most recent Edition




Please click on image for full size page
Article below is from Signal #23 proposing a Club release of a Fourth Presentation Set.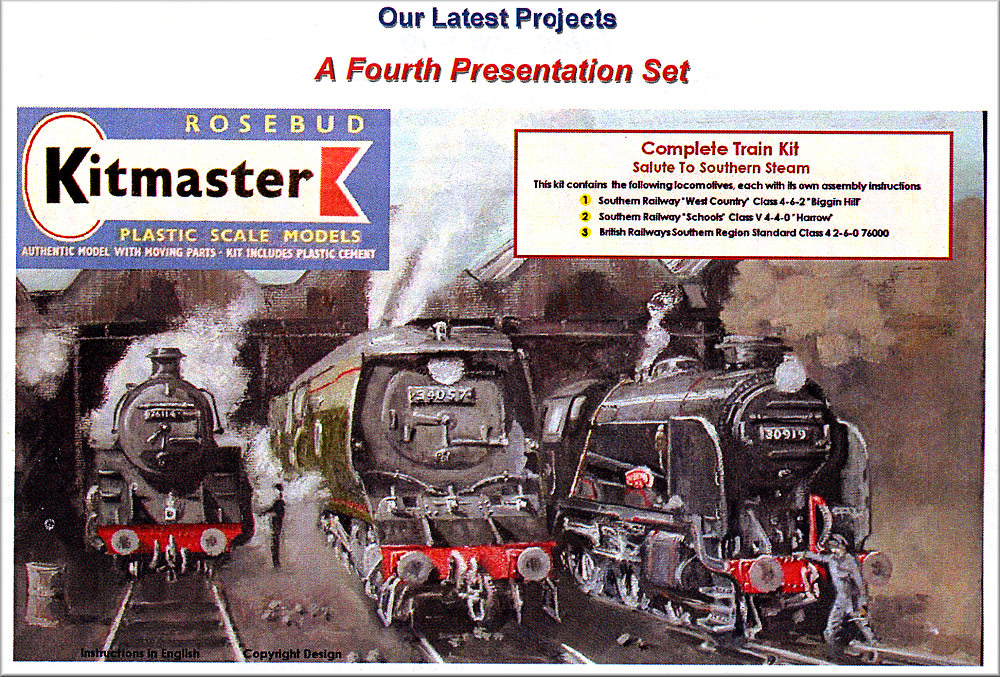 Artwork: Trevor Tremethick

Are we mad? This is a mammoth undertaking which was first discussed some five years ago. At the time we came down in favour of pursuing the Limited Edition wagons instead. Now with that project developing nicely, it appeared to be a good time to resurrect this one. The basic idea was to produce a modem successor to the three Presentation Sets produced in 1960-1 by Rosebud. We would package together three of the surviving kits which share a common theme, in this case, the end of Southern Steam on British Railways, 37 years ago. Unlike the original sets, we would not add paint, glue and accessories, in order to keep the cost down. There are two ways to approach this project. We could try to do a deal with Dapol to buy enough kits cheaply to make large numbers of these sets and distribute them widely. This would allow full colour printing of the box art. Alternatively, we could use existing kits from our stock - either Kitmaster or Airfix in order to make up the sets. In that case we would produce a small run of much more expensive sets with boxes made up in a similar way to those produced for old Hornby Dublo locomotives by Chris Reeve and Tony Cooper. As usual, your feedback on this subject would be gratefully received, but please, don't send any money just yet as this project may take several more years to come to fruition. The fabulous artwork for the set box is by member Trevor Tremethick and, he tells us, it's based on Guildford shed. The locos are all in Kitmaster guise: 30919 Harrow 34057 Biggin Hill and Mogul 76114. Our thanks go to Trevor for this fine painting.