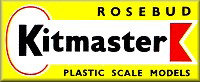 Kitmaster Model Railways
Catalogues
1959 Trade Catalogue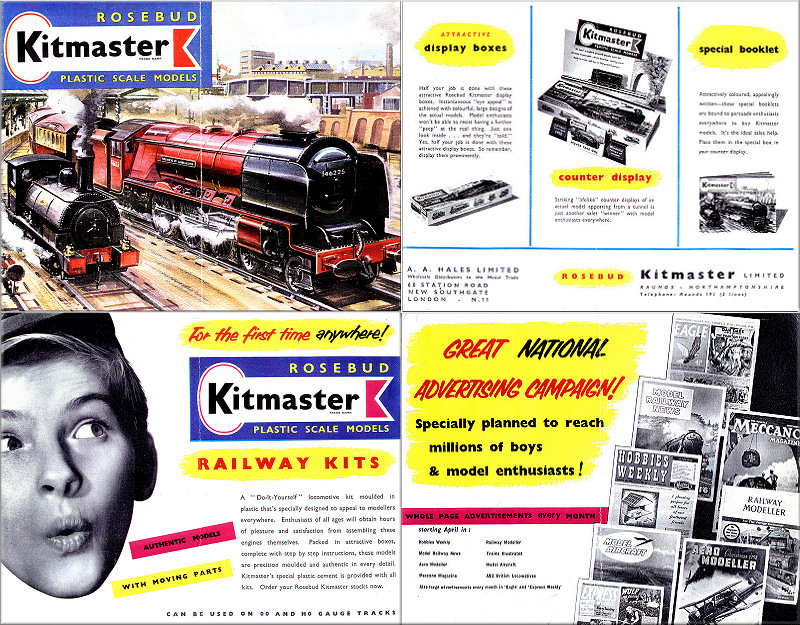 Click on the photo for full size images of each page

The 1959 Trade Catalogue was a large single sheet fold out pamphlet. It showed 'now' available and next releases 'one every month'.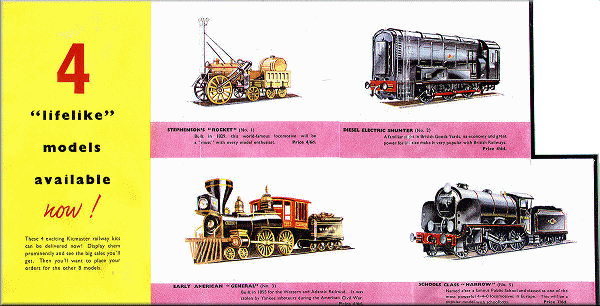 Also details of the 'National' Advertising Campaign! demonstrating the Companies intentions to promote the range. There were also details of the shop display materials available. The 'front cover' had the same attractive illustration as the 1959 Catalogue on general release.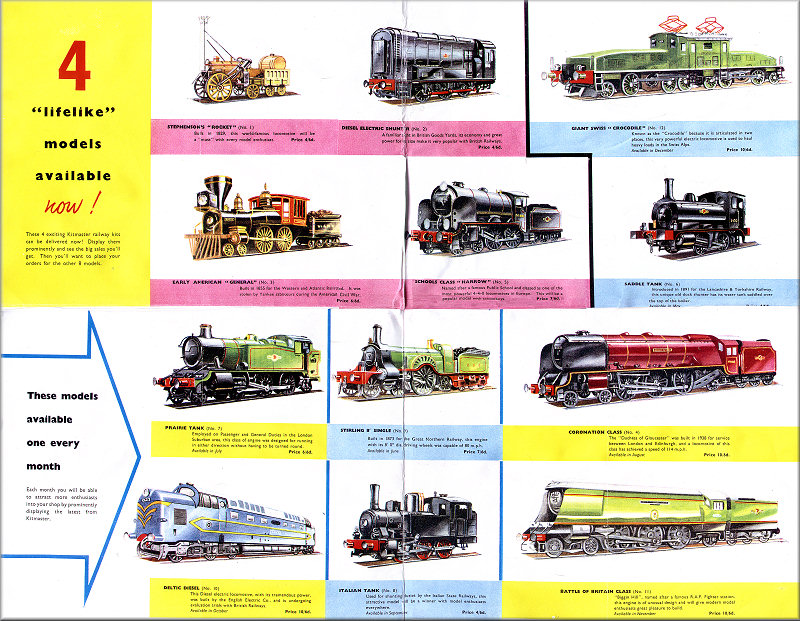 Click on the photo for full size images of each page
Images courtesy of

and Paul Smith