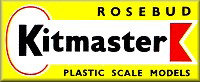 Kitmaster Model Railways
Catalogues

1961 Dutch Catalogue (but see below!)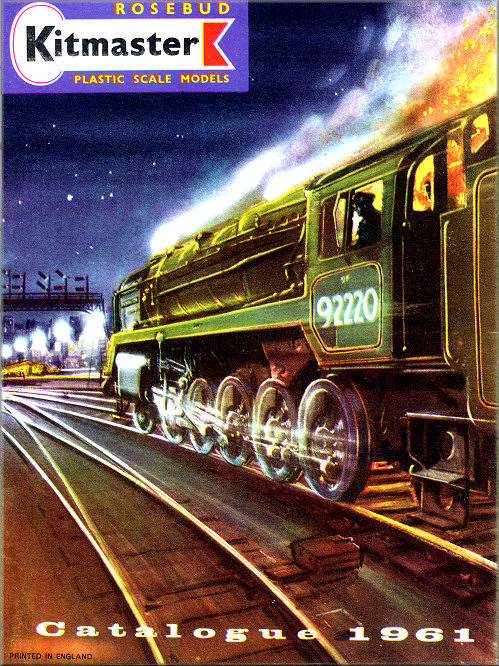 Click on the photo for full size image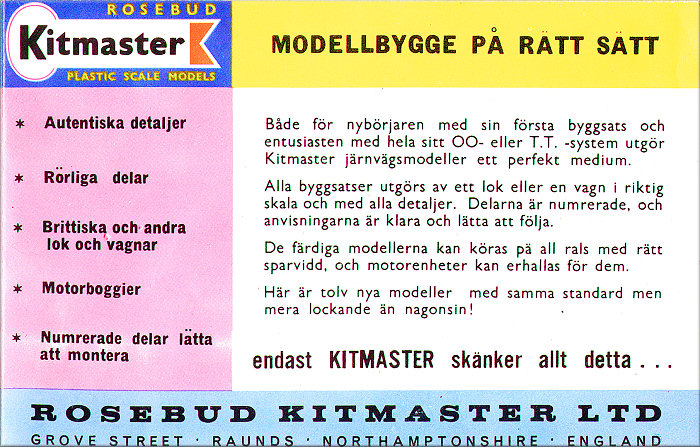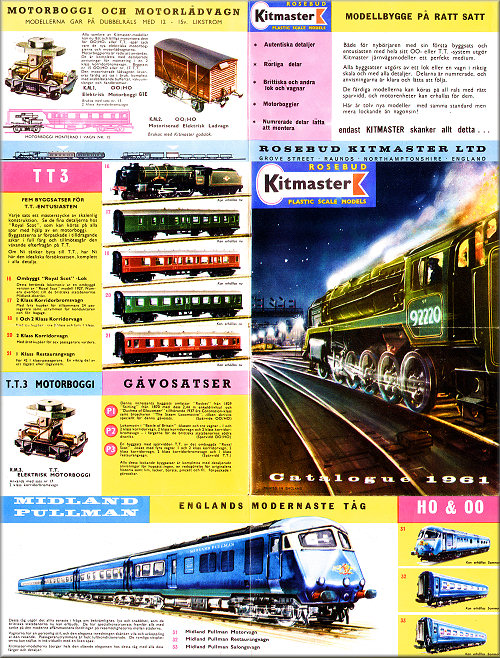 Click on the photos for full size images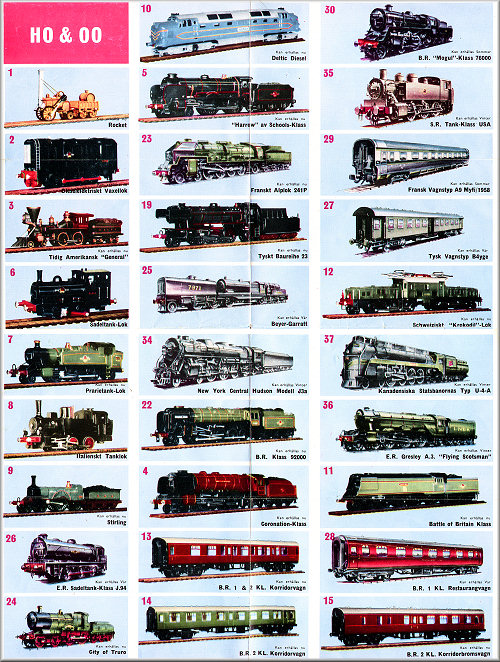 Images courtesy of

and Paul Smith
I have recently received the following E-Mail

Hello from Sweden
Congratulations to your very interesting home-page!!
Kitmaster kits are quite rare in Sweden probably because the scale 00. Marklin and Fleicschmann won the race during the fifties so the common scale here is H0. But as I always have had an interest for Britain and British plastic models I have collected some Kitmaster kits and catalogues. Another big interest is aircraft modelling (Airfix, Frog) but I find everything about transportation quite thrilling.
Now I have found a 1959 trade catalogue and 1960 catalogue with Swedish text. By the way, the 1961 Dutch catalogue on your home-page is in fact with Swedish text and not Dutch.
My collection consists today of a dozen models, built and un-built. I have also found a Humbrol livery lining colour kit. Un-built I have found the Deltic, Pullman power car, French Mountain, Biggin Hill and Evening Star. And some other locos and wagons.
I bought some Kitmaster wagons here in Sweden during the sixties and I think the brand was heavily promoted and was found in several hobby-shops at the time.
Best Regards and a Merry X-mass and a Happy New Year.
Sven Jonsson
Thanks Sven, so there we are, not a Dutch Catalogue after all but Swedish!